Gelish Thrill of the Chill
Gelish Thrill of the Chill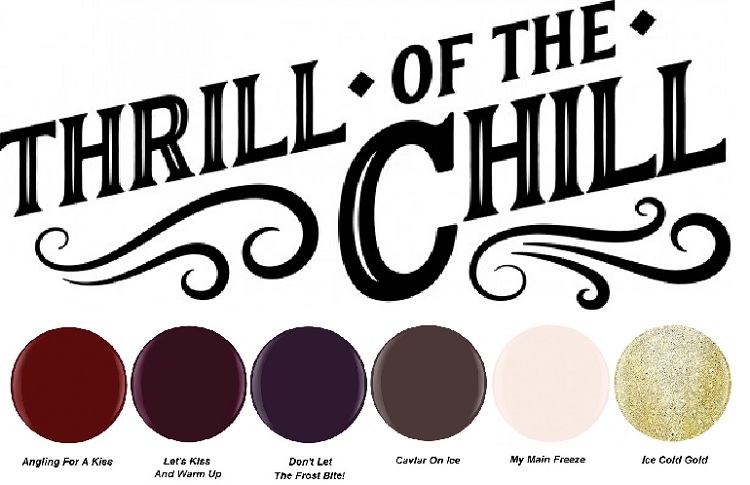 Prenez votre manteau de fausse fourrure et vos bottes de neige! Gelish est enneigé avec la collection Thrill Of The Chill 2017 pour l'hiver. Chilling vous à la base, dans le bon sens, la collection est remplie de six tons d'hiver. D'un rouge profond et étouffant à un violet qui rappelle les aurores boréales, chaque ombre est sûre de vous donner des frissons.
Ice Cold Gold est également inclus dans la collection, une teinte d'effet spéciale, disponible dans les formules Gelish et Morgan Taylor qui peuvent être portées seules ou sur n'importe quelle couleur de la collection pour créer une lueur dorée givrée. Utilisez cet or comme appât pour attirer l'attention sur vos ongles tout au long de la saison!
«L'hiver peut être une saison si aventureuse et amusante et nous voulions que nos couleurs de collection recréent ce sentiment d'aventure», explique Danny Haile, PDG et fondateur de Gelish Soak-Off Gel Polish «Que vous pêchiez sur la glace, dans la neige, ou danser sous les aurores boréales, vous allez adorer ces ombres! "